Protect Your Eyes in Style – The Sun Center Is Your Source For Non-Prescription Sunglasses!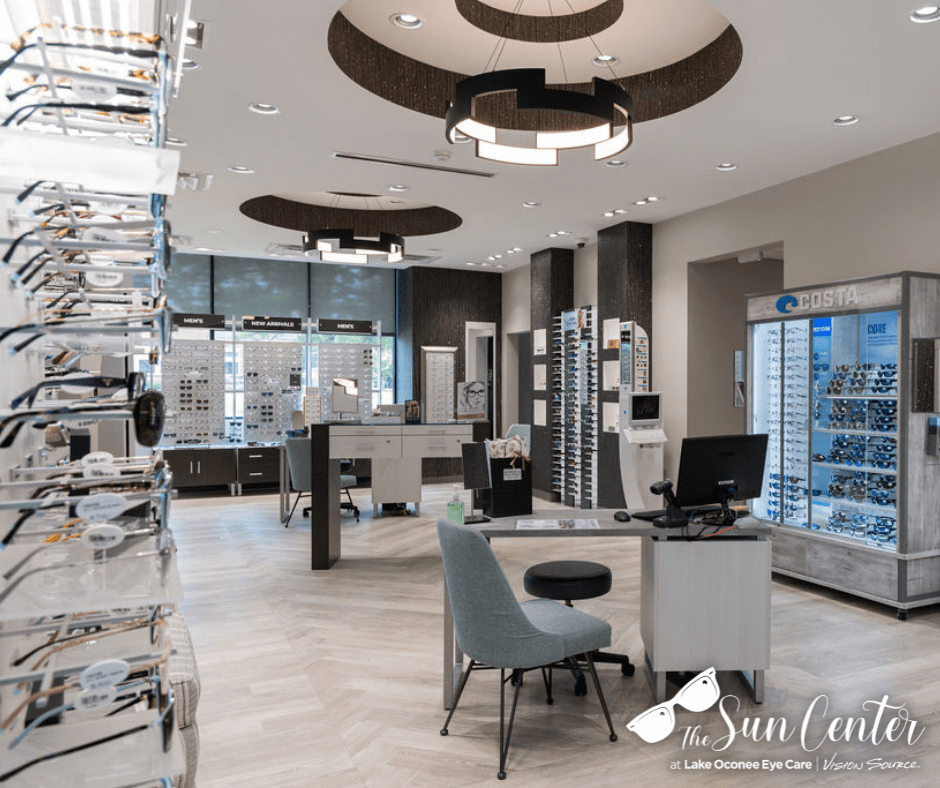 It's that time again- the days are getting longer, temperatures are rising, the school year is winding down and vacation season will be here soon!
All of this means more hours spent outdoors enjoying our favorite activities in Georgia's Lake Country. Long days spent on the water fishing, boating, skiing paddle-boarding, jet-skiing, and wake-surfing expose our eyes to harmful UV and blue light that can cause long term, irreversible damage to our macula (the area of your vision where sight is most critical). Wearing sunglasses with the proper UV and blue light protection can prevent damage from the sun's harmful rays.
In addition, reflections and glare off water can cause distortion and discomfort on sunny days. This can be particularly troublesome when boating and especially fishing. Having polarization in your sun-wear helps cut the glare from the sun on the water's surface and gives increased definition, making fishing much easier and boating in general, more comfortable. Eye wear brands like Costa Del Mar and Maui Jim offer superior UV and blue light protection, and Costa is top-rated among fishermen for glare reduction and improved definition on the water.
Golf, tennis, and pickle ball are fun, active, social, and are great ways to enjoy those beautiful days here at the lake. However, just like we need sunscreen for our skin, when out on the courts or the course, we need sunscreen for our eyes. A visor or hat are helpful but are no substitute for the full coverage of UV-protected lenses. Our patients often share that they can't play sports in tinted lenses because the tint cuts down on the amount of light coming in and it seems to affect their game. We ensure to let them know that the tint is not the protective factor in lenses. You can wear clear prescription or non-prescription glasses while doing your sporting activities. Both UV and blue light protective coatings are clear, so full light gets through, but not the harmful rays. Another alternative is Transitions lenses. They are UV coated and come in a wide array of colors. They transition from dark outdoors to light indoors to varying degrees depending on the type of transition and the color you choose. Some brands, like Oakley, even make a tinted lens that enhances definition without blocking light. Their golf prism lens is an example.
If fashion, not function, is the goal with your sun wear, The Sun Center at Lake Oconee Eye Care has you covered with a wide variety of fashion-forward non-prescription and prescription sunglasses. With brands like Michael Kors, Ray Ban, Tiffany, Kate Spade, Tory Burch, Nautica, Prada, Gucci, Tommy Hilfiger and many more, we have the perfect pair to elevate your summer style!
So, no matter what you love doing when the weather heats up, remember to protect your most precious assets from the sun's harmful rays! At Lake Oconee Eye Care, we treat you like family and love taking care of your eye health needs. Please call for appointments at 706-453-4535 or visit us at www.LakeOconeeEyeCare.com and visit our Sun Center any time (walk-ins welcome) to view our vast selection of sunglasses for both prescription and non-prescription use.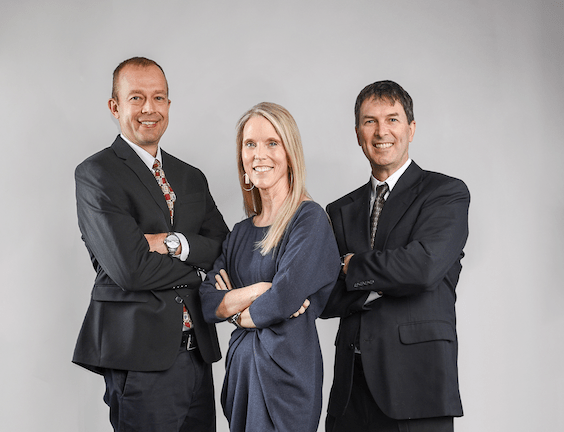 We wish you a safe and fun-filled summer!
Drs. Perry and Susan Lee,
Dr. John Titak
The staff of Lake Oconee Eye Care