Back to School
As we move past July 4th barbecues and summer vacations, the back-to-school season will begin anew. In addition to school clothes and supplies, it is important to ensure students are prepared for the school year. Due to the fact that approximately 80% of learning in school is visual, a comprehensive eye examination should be at the top of the back-to-school list. In addition, there are constant changes in technology that enhance and correct vision and ever-evolving technology that can assist in identifying vision defects. The doctors at Lake Oconee Eye Care examine eyes with the latest technology and offer the newest spectacle and contact lens advancements.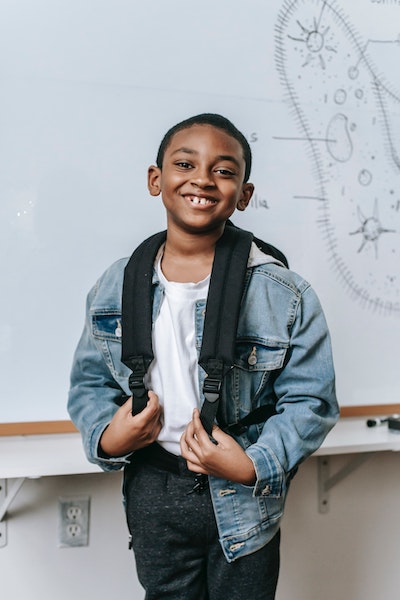 A complete eye examination with a Doctor of Optometry not only assesses vision but is also a comprehensive health check of the entire vision system. Exams can find subtle differences between two eyes, causing one eye to see more clearly than the other. The earlier this is found, the earlier a treatment plan can be implemented to prevent the onset of amblyopia or "lazy eye". An exam can identify sources of eye strain and focusing difficulties affecting students during the school day. Computer screens, cellphones, and tablets create an added burden to the vision system.
When a vision problem is found during an examination, a prescription is given to correct for the best focus possible. Glasses or contact lenses can be prescribed to best suit students' needs. For example, sports and other extracurricular activities may require contact lens use instead of glasses. Thankfully, there are a wide variety of single-use contact lenses which are replaced daily to satisfy these needs. The daily disposable lens is the perfect choice for busy students. These contact lenses no longer require cleaning and disinfection.
New technological developments have produced glasses that provide the best focus at a distance and enhance vision for close viewing.   These lenses were designed to reduce eyestrain associated with tablets and cellphones and give a better visual experience. This is especially helpful for students since they are estimated to use digital devices from six to nine hours daily. Students that are nearsighted now have access to daily disposable contact lenses that not only correct the nearsightedness but also slow further progression. The initiation of treatment with this lens is designed to be started from ages 8 – 12.
Students initially studied using this lens had a 50% reduction in nearsighted prescription change over the course of use.
Back to school is the perfect opportunity to schedule an eye examination. Vision screenings are an inadequate substitute for thoroughly assessing a student's main learning channel. The technology for detecting and treating vision disorders is ever-evolving. The earlier glasses or contacts can be given, the better the outcome. The team at Lake Oconee Eye Care looks forward to serving your students and your families. We also wish you the best school year yet!