Lake Oconee Eyecare Partners Add Two New Optometric Technicians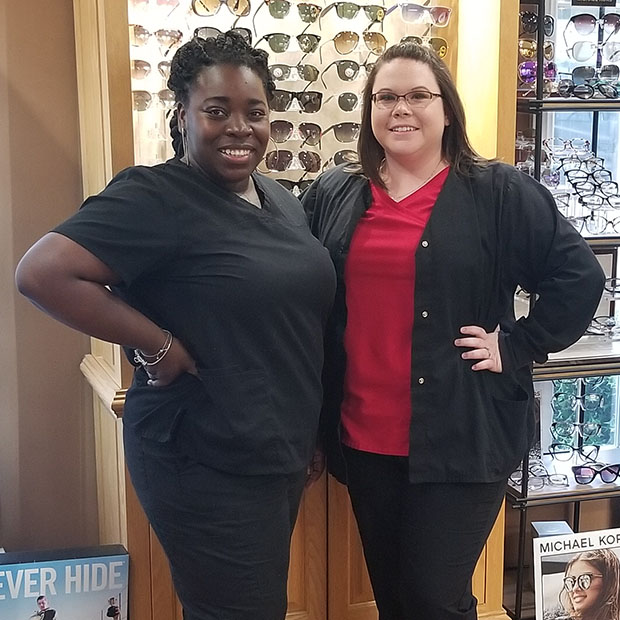 Partners of Lake Oconee Eye Care, Dr. John Titak, Dr. Perry Lee, and Dr. Susan Lee, announce the expansion of their staff with two new optometric technicians.
They will perform a variety of tasks to assist the optometrists in eye examinations and corrective procedures. They will update records, medical histories, and provide support to prepare the patient for the vision examination, while also assisting with tests that help ensure the accurate diagnosis and treatment of eye diseases.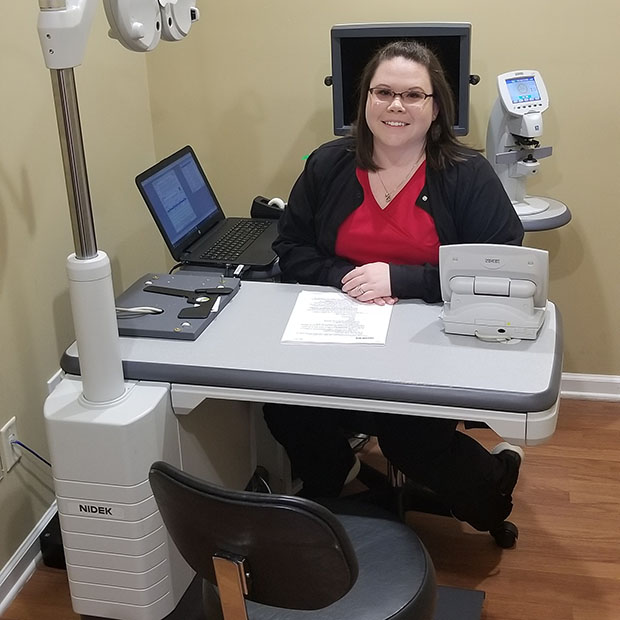 Amanda Jones will serve as an optometric technician for the practice. Originally from Eastman, Georgia, Amanda now resides in Putnam County with her husband Johnathon. "I believe your vision is priceless. I strive to be the most informative and educational resource for each and every patient that visits. It's important to know as much about your eye care and health as possible," says Amanda. When Amanda is not educating patients at Lake Oconee Eye Care, she enjoys bowling, fishing, hunting, and spending time with her nieces and nephews.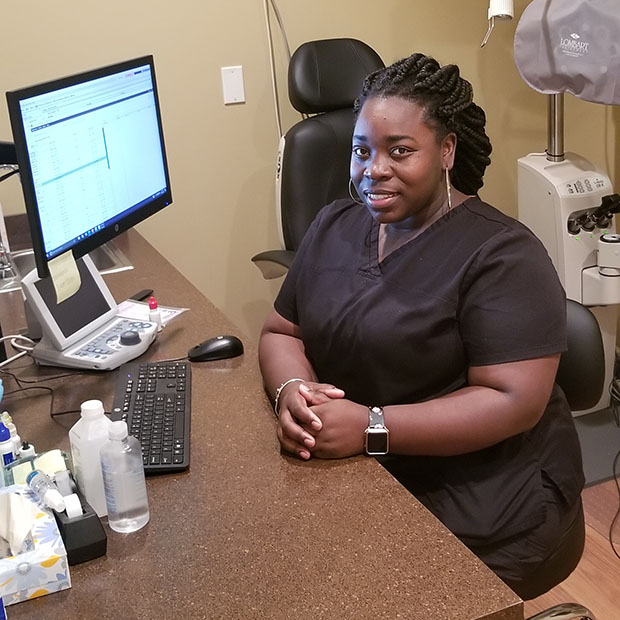 Corica Williams seeks to serve patients by compassionately listening to their needs and providing thorough services as an optometric technician. Corica calls Greene County home and serves as part of the Women's Ministry Team at Atlas Ministries. She embraces the practice's philosophy to give and serve to enrich the community in which we live. Corica is the Assistant Youth Choir Director at her church, and also serves on the Church Youth Committee. When she is not working, she loves to spend time with her family, watch her son play sports, and sing in the church choir.
Stop By And Meet Our New Technicians!
"We believe in healthy vision for life and protecting your eyes year-round. With the addition of Amanda and Corica, we are enhancing the personalized care and service we provide patients at our practice," says Dr. John Titak. "As we expand to a new location, we are growing our staff with qualified individuals that understand and embrace our motto of We Treat You Like Family. Corica and Amanda exude that philosophy and we are proud to have them as part of our talented team," says Dr. Perry Lee.
We can't wait to see you!