Lake Oconee Eye Care Partners Announce Expansion & New Construction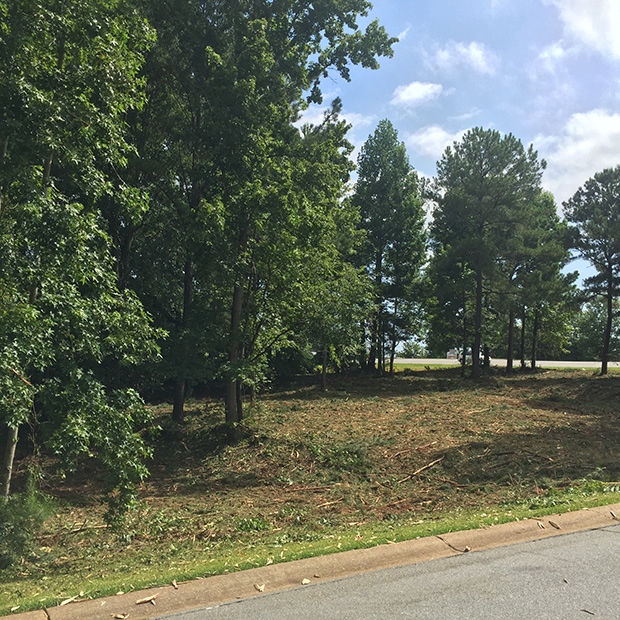 Partners of Lake Oconee Eye Care, Dr. John Titak, Dr. Perry Lee, and Dr. Susan Lee, announce the expansion of their medical facility in celebration of their eighteen-year anniversary.
The new building will be located on the corner of Lake Oconee Parkway and West End Drive. Clearing of the land has officially begun.
What The Expansion Means
The expansion will allow the practice to serve more people in the community and beyond with more exam rooms, more doctors' hours, better appointment availability, and the ability to take additional insurance plans. Additional technologically advanced equipment, including video and photo capability, will be available allowing patients to see what the doctor sees for a better understanding and better progression analysis for each eye condition.
The enhanced retail space will have interactive display systems for the products and brands carried. The new retail space, which will double in size, will showcase new designer lines. The expansion will also include additional specialists, services, and products.
Why We're Excited About It
When asked about what areas of the new building excite them the most, the doctors explained: "We believe in healthy vision for life and protecting your eyes year-round. Our new office will feature an expanded retail shop that will include an enhanced variety of sunglass brands and frames. You shouldn't have to drive to Atlanta to shop a wide selection of designer frames," said Dr. Susan Lee. "Our new technology will assist in better educating the patient about their eyes, eye health, and any diseases they have acquired," said Dr. Perry Lee. "Increasing the ability of our patients to see the specialist they need in a timely manner in rural Georgia is an amenity we feel our patients deserve and need," said Dr. John Titak.